The Up Side of Residential Paper Shredding in Houston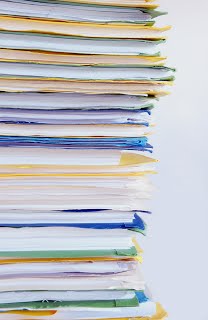 Identity theft is on the rise and becoming more and more commonplace every day, in Texas and nationwide. You hear about data breaches and customers getting their personal information exploited daily. Even big companies you may shop at often are vulnerable to insatiable hands of hackers. Houston businesses and individuals need to be more conscious about how and where they send their personal information—especially when they're disposing of documents that contain private information.
One of the best ways to protect yourself against identity theft is to ensure that any document that leaves your home is shredded completely. Here are several of the advantages of residential paper shredding in Houston.
Advantages of Houston Paper Shredding Residential Shredding Services
Shredding documents with a basic at-home or office shredder can be extremely time-consuming. Your stack of documents may not seem very large until you sit down to tackle your project, only to find that your simple shredder just can't handle the job. Personal shredders easily get jammed and overheat, and can shred only a few papers at a time, slowing down your project to a snail's pace. And don't even try to send staples or paper clips through a small shredder—the whole show comes to a standstill.
On top of that, it can make a decent sized mess. Unless you plan on throwing a party and need some confetti, the minuscule pieces of paper can easily spill everywhere and create paper crime scene, meaning you'll have to spend extra time cleaning up. This is where Houston Paper Shredding will come to the rescue.
The biggest advantage of hiring a residential paper shredding company is how much time it saves you. Instead of taking hours (or days) to shred your documents, shredding services use industrial shredders that can shred pounds of paper in minutes.
Security is an added bonus you get from using a shredding service. Most shredding service providers work with large companies and are legally required to go through proper procedures, carefully document their process, and provide the safest shredding possible.
What Do I Need to Shred?
If you're not sure what you should shred, shred everything. It might seem like overkill, but having your identity stolen will create a much larger headache and cause irreversible damage. Anything that has personally identifiable information needs to be disposed of securely and properly.
You can check out our list for businesses here to get an idea, but all types of financial statements, legal documents, ATM receipts, pre-approved credit card applications, and anything with your social security number should be shredded completely.
Houston Shredding Pricing Options
The cost of your shredding project really depends on several factors—how much you have to shred, where you're located in Houston, and what type of service you're looking for all contribute to the price you'll pay. To be sure you're getting the best deal, we suggest getting multiple quotes for your project. You will have a choice between on-site shredding, where someone comes and shreds your documents at your curbside, and offsite shredding, where they pick up your papers in a secure bin and transport them to a local shredding plant.
To get pricing options for your project from multiple shredding companies in Houston and the surrounding areas, fill out the form to the left or give us a call at (281) 968-4349.
Get Free Quotes for On Site and Off Site Shredding Services in Houston today!
When it comes to protecting your family there is no chance you should be willing to take. Houston Paper Shredding will help you keep your family safe with a variety of secure shredding options. Call us today at (281) 968-4349 or fill out the form on the left for free quotes in your area.